Presenting new temperature control solutions at Analytica
Huber Kältemaschinenbau will present new temperature control solutions for research and laboratories in Munich
At ANALYTICA 2018, 10–13 April, Huber will be showcasing new solutions and further developments in temperature control from -125 °C to +425 °C for research laboratories and the process industry.
Visitors can expect an interesting cross-section of the Huber product range at the completely new designed 140 m² booth, including Unistats, Unichillers and classic bath circulators.
A focal point of the presentation will be the KISS heating and cooling circulators and the OLÉ chillers. In addition, the bestsellers Ministats and Minichiller and various Unistat process circulators are shown.
Other exhibition focuses include environmentally friendly cooling units with natural refrigerants, software solutions for process development and Industry 4.0.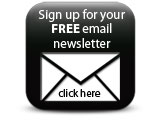 The Huber booth is located in Hall B2, Booth 311.
Featured Companies