President of Vetter Development Services USA elected to board of German American Chamber of Commerce of the Midwest
Susanne Resatz will help GACC Midwest further promote and expand bilateral trade and investment between the Midwest and Germany
Dr Susanne Resatz
The German American Chamber of Commerce of the Midwest (GACC Midwest) has elected Susanne Resatz, President of Vetter Development Services USA, as a member of its board of directors.
The organisation, of which Vetter has been a member since 2010, is to further promote and assist in the expansion of bilateral trade and investment between the US, especially the Midwest, and Germany. GACC Midwest's territory covers 14 US states: the 13 states of the Midwest and Colorado, comprising together approximately 25% of the nation's geographical area, its population, and its gross domestic product. With almost 1,400 German businesses operating in the Midwest, the region represents a dynamic business location, particularly for transatlantic trade.
'I am very happy to be elected to the board of GACC Midwest,' said Resatz. 'This organisation also represents the very essence of what Vetter has been working to create as a company, which is being a leading service provider – for us, achieving this, for example, through our manufacturing footprint in both the US and Germany. The 'two-country' manufacturing positioning affords us valuable opportunity to efficiently supply our (bio-)pharmaceutical customers in these two countries, and also those located in other areas in the world.'
GACC Midwest connects business partners, provides insights on industry best practices, works to create skilled workforce models, and enables a knowledge exchange between peers. The diverse membership profile of GACC Midwest – including various business, industry and services sectors provides a promising ground for cross-fertilisation.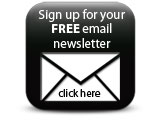 Resatz has headed Vetter's Chicago clinical manufacturing facility since 2014.
Featured Companies