Proteomics research market reaches US$1.6bn
Instruments such as mass spectrometry, electrophoresis and liquid chromatography that can assist in the identification of drug targets and biomarker validation are in demand, reports Kalorama
Pharmaceutical companies and diagnostics companies spend billions of dollars developing new drugs and tests, which is translating into a sizeable market for the instruments that can assist them.
Along with related equipment and consumables, the market for proteomics research is estimated to reach almost US$1.6bn this year, according to Kalorama's report, Proteomics Research Markets.
Proteomics is a field that is comprehensively tasked with elucidating various biological molecules in terms of their structure and interaction within cells and organisms. The report notes that the backbone of proteomics research is formed by electrophoresis and liquid chromatography (LC) for sample fractionation, analytical separation and mass spectrometry (MS) for protein resolution, identification, characterisation and quantitative analysis.
'The focus on developing new biopharmaceuticals has increased, putting a spotlight on instruments that are capable of assaying and identifying proteins implicated in disease pathways,' said Emil Salazar, author of the report.
The report states that most proteomics research labs rely on one to three available systems for the performance of gel electrophoresis, one or two systems for liquid-phase or off-gel isoelectric focusing (IEF), one or two preparative (offline) high performance liquid chromatography (HPLC) systems, multiple inline analytical HPLC systems (often coupled with compatible lab MS systems) and various MS systems necessary for chosen institutional studies or workflows.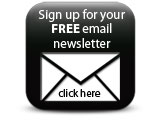 Kalorama also noted that mass spectrometry instruments represent a leading budget item for proteomics labs, followed by the appreciable overall costs of HPLC systems. Continued improvement in MS performance parameters in terms of resolution, instrument speed and sensitivity are expected to sustain the value of mass spectrometry in proteomics research until 2020.
Companies