Quotient Clinical sold to GHO Capital
The Nottingham, UK-based firm will now expand its service portfolio and expand its operations internationally
Bridgepoint Development Capital has sold Quotient Clinical to specialist healthcare investor GHO Capital, for an undisclosed sum.
Nottingham, UK-based Quotient Clinical says it has brought innovation to the drug development process through its 'translational pharmaceutics' technology, which integrates formulation development, real-time GMP manufacturing and clinical testing.
'This approach has been proven to accelerate timelines and reduce associated costs, driving overall improvements in R&D productivity,' the company says.
The company employs more than 280 people, serving an international customer base, including pharmaceutical and biotech organisations, from its UK headquarters. More than 75% of its customers are in the US or mainland Europe.
Mark Egerton, Chief Executive of Quotient Clinical, said: 'We are delighted to be partnering with GHO Capital for the next phase of our growth. We will now work to expand our differentiated service portfolio and extend our operational footprint internationally.'
Mike Mortimer, Executive Partner and Founder at GHO Capital, added: 'Outsourced services and contract development and manufacturing is a space that GHO Capital knows extremely well. Quotient Clinical has a highly attractive business model which can be scaled and expanded – particularly across Europe and the US – making this an excellent investment opportunity for our fund.'
GHO Capital was founded in 2014 as a specialist healthcare investment group based in London.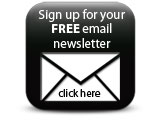 Alan Payne, Partner of Bridgepoint Development Capital, exiting shareholder from Quotient Clinical, said: 'Our investment in Quotient was a significant opportunity for the management team to help it grow the company's capability, grow its market share, as well as refine its international strategy and business model. It has done all of these and more, increasing its market penetration – especially in the large pharma sector – and creating an attractive, high growth platform.'
Featured Companies