RSA appoints Andy Smith as Consultant in Singapore
Life Sciences executive search firm, The RSA Group, has appointed Andy Smith in the firm's Singapore office.
This appointment marks The RSA Group's commitment to expansion in Asia Pacific, solidifying their regional presence.
With over 15 years' search experience dedicated to the Life Sciences sector, Andy brings an Asia-Pacific knowledge and a strong regional track record to the team.
Alex Bennett, CEO, said: "Having started his tier-1 executive search career with The RSA Group, we're delighted to welcome Andy back to the fold."
"His strong Life Sciences focus and regional body of work will continue to build The RSA Group's name globally."
Working across the sector and verticals, Smith has a global view, with time spent in offices across EMEA, Asia Pacific and North America.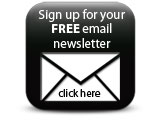 Most recently a Director at a boutique search firm in Singapore, Andy has also served as an in-house Search Consultant at a major global pharmaceutical company.
Companies