ReViral appoints Alex Sapir as new CEO
Sapir will be based at North Carolina's Research Triangle Park alongside the company's new CMO, Seth Hetherington
Alex Sapir, new CEO
ReViral has appointed Alex C Sapir as new CEO. Sapir has also been elected to the Board of Directors at the clinical-stage company focused on developing novel, antiviral compounds that target respiratory syncytial virus (RSV).
Sapir succeeds Dr Eddy Littler, who will serve as COO going forward. Seth Hetherington was another recent hire to CMO and will be working alongside him.
Dr Kenneth Powell, Chairman of the Board, said: "Alex's proven leadership skills combined with his deep experience building biotech businesses make him ideally suited to take ReViral to the next level.
Powell added: "On behalf of the Board of Directors, I'd also like to thank Eddy for his successful time at ReViral as CEO, where we now see the company's lead product, sisunatovir (RV521), poised to enter international, pediatric Phase II clinical trials this year. His leadership has been instrumental to ReViral's evolution, and we look forward to benefiting from his continued input and guidance as COO."
Sapir will bring many years of combined strategic and commercial experience in the biotechnology industry. From 2016 through 2018, Alex was the President and CEO at Dova Pharmaceuticals.
During Alex's tenure at Dova, the company raised US$160 million through a successful Initial Public Offering (IPO) and subsequent follow-on offering. With those proceeds, Dova Pharmaceuticals grew from a small, private, pre-commercial company to a 150-person, fully-integrated, publicly-traded biotech company with an approved and marketed product and a rich pipeline of ongoing clinical programs.
From January 2006 to May 2016, he served as Executive VP for United Therapeutics Corporation, a biotechnology company focused on pulmonary arterial hypertension and pediatric oncology. During his tenure at United Therapeutics, Alex was responsible for all commercial-related activity, seeing the company grow from a one product company generating $80m in revenues to a five-product company generating $1.6bn annually.
Sapir began his pharmaceutical career at GlaxoSmithKline, where he served in a variety of strategic and commercial roles in both the US and Europe. He received his BA in Economics from Franklin and Marshall College and his MBA from Harvard Business School. He, along with Seth Hetherington, ReViral's recently appointed CMO, will be based in North Carolina's Research Triangle Park in the US.
"I am honoured to assume this role at such an important time in the company's evolution, and I look forward to working with the company's leadership, employees, and Board of Directors to develop novel RSV therapies that hold the potential to deliver life-changing outcomes for patients around the world," said Sapir.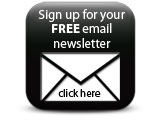 "It has been a privilege to serve as the CEO of ReViral during its evolution into a clinical stage company, and I am delighted to welcome Alex on board," said Littler. "Alex's experience running public biotech companies will enable ReViral to realise its full potential as it continues to discover and develop transformative RSV therapies for patients in need."
Companies