Reach Separations celebrates fifth birthday with record year
A UK-based purification specialist has marked its fifth anniversary with a record year of growth following a surge in demand for its small molecule synthesis capabilities from pharmaceutical companies across Europe
(L-R): Directors Phil Abbott, Duncan Cliff and Peter Ridgway at Reach Separations
Reach Separations, which is headquartered at BioCity in Nottingham, has grown by one third since 2015 and is now working with most of the world's big pharma firms along with many contract research organisations (CROs) that are involved in developing new compounds.
The company's growth has been driven by export, with a three-fold increase in activity outside of the UK during 2016, and follows significant investment in analytical equipment and purification systems. This has enabled it to increase chromatography capacity to support clients working in drug discovery that require purified materials under tight timescales.
Reach Separations has carved a niche for itself in the purification services space by supporting research chemists and scientists. During the past 5 years, its team has established itself as one of the most sophisticated and reliable chromatography purification providers in the global contract services market.
The company's technical group is headed by director and former Separation Science Group Leader at AstraZeneca, Phil Abbott, who has worked in the pharmaceutical industry for around 25 years.
He said: "We are delighted with the progress the company has made since we started. I believe our growth has been fuelled by our reputation to simply deliver a high quality purification and analysis service in a dependable and speedy manner."
"Once we get the opportunity to work with a new chemistry group, they then tend to use us again and again as they know they can rely on our team for a rapid turnaround time on materials they send to our lab for either testing or purification. As our capacity and capabilities have extended, it's opened up new opportunities in new markets, which has led to more than 60% of our business now coming from clients outside of the UK."
To support business growth, Reach Separations has grown to 10 people and is currently recruiting for several new positions to support its expansion plans in 2017.
Phil continued: "We will certainly be on the lookout for talented scientists during the next year that we will train to become highly skilled chromatographers. That's our commitment to our team. We also have plans to make further investment in technology and equipment that will raise the bar even further."
Aimed at small molecule development projects, the company supports clients in the fields of chiral, reverse phase and normal phase chromatography from mg scale to in excess of 500g.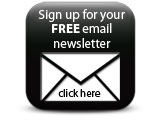 Reach Separations is one of several fast-growing companies based at BioCity in Nottingham that is celebrating its fifth birthday. Others include Aurelia Bioscience and Xenogesis.
Companies