Recipharm acquires Mitim for SEK640m
Swedish CDMO adds scale and niche technology in injectable beta lactams to its business
Swedish firm Recipharm has agreed today (24 February) to acquire Italian CDMO, Mitim for SEK640m (€68m), adding scale and capabilities to the group.
Mitim is currently privately owned by an Italian family and specialises in the filling of injectable beta lactam products in dry sterile powder for injectable solutions, tablets and oral suspensions.
Other products include injectable sterile solutions, oral solids and liquids as well as semi-solids.
The firm is located in Brescia close to Recipharm's existing operations in Northern Italy and employs around 250 people. Pro forma revenue in 2015 was €42.5m.
Mitim has five production lines at its manufacturing site and completed a 'significant investment' in a new state-of-the-art production line for injectable beta lactams in March 2015.
Thomas Eldered, Recipharm's Chief Executive, said the acquisition 'represents an important step in our consolidation of the CDMO industry'. It also cements Recipharm's leading position in beta lactam production and provides the firm with both 'additional scale and opportunities to realise commercial and operational synergies'.
Thomas Eldered: 2015 was a giant forward leap for Recipharm
Mitim's shares will be acquired by Recipharm's Italian subsidiary, Recipharm Italia.
In a separate announcement, Recipharm reported net sales for 2015 of SEK3.4m, up 32%, while EBITDA increased by 28% to SEK510m. Profit after tax was SEK215m, compared with SEK160m in the previous year.
Eldered said 2015 had been 'a giant forward leap' for the company. In addition to today's acquisition of Mitim, the company took a majority stake in Indian firm Nitin Life Sciences, a deal that is expected to close on 1 April, and purchased Kayserberg Pharmaceuticals from Alcon, which has become the firm's new blow fill seal subsidiary.
Deliveries from the Kaysersberg facility in France commenced at the beginning of 2016 and this contract is expected to generate sales in excess of €36m while also contributing to increased margins, said Eldered.
With the closing of the Indian acquisition Eldered said the firm anticipates that it will reach its growth objective to double sales 'years ahead of plan'.
He stated that the firm's new objectives are to reach sales of at least SEK8bn by 2020 and to have an EBITDA margin of at least 16%.
The firm also intends 'to do further important transactions during 2016'.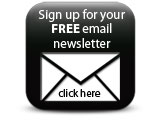 'Considering our good position in the market, opportunities from reshaping activities, subsequent capacity expansion in lyophilisation and expansion into new geographies, I and my team feel great optimism and we are confident that we will continue to gain market share and reach our financial objectives,' said Eldered.
Companies