Recipharm invests in Synthonics
Two companies will work together in the development of novel compounds
Swedish contract development and manufacturing organisation Recipharm has made an equity investment in Synthonics, a speciality pharmaceutical company based in Blacksburg, VA, US.
Recipharm has bought US$2m of preferred stock in the company. A further $2m of preferred stock will be purchased upon Synthonics' achievement of certain milestones, which could be expected during 2016, said Recipharm.
The two companies have also entered into a Joint Development Agreement under which Synthonics gains access to Recipharm's expertise in drug development, marketing and manufacturing in exchange for a royalty payment on some of Synthonics' compounds.
The US company has developed a drug delivery technology for metal coordination of active pharmaceutical ingredients (APIs). Metal coordination involves attaching a pharmaceutically acceptable metal, such as zinc, bismuth or magnesium, to a known pharmaceutical agent to create a new and more effective drug. The addition of the metal changes the way the drug is absorbed or delivered without changing the way the drug works once delivered.
Recipharm's Executive Vice President, Technology and Development, Carl-Johan Spak, has joined Synthonics' Board of Directors.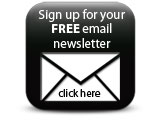 Spak said the deal expands Recipharm's footprint in the US and builds upon its existing Joint Marketing Agreement with Synthonics. It also gives Recipharm 'an opportunity to share in the upside of Synthonics' chemistry, which we believe offers an elegant and cost-effective means to create patentable drugs that address difficult absorption and delivery issues'.
Companies