Redx Pharma announces new drug development candidate for fibrosis
First-in-human studies earmarked for 2020
Redx, the drug discovery and development company focused on cancer and fibrosis, is pleased to announce the nomination of its first development compound to treat fibrosis.
The new development candidate, RXC006, is an oral porcupine inhibitor that will be developed as a first-in-class treatment for the orphan disease, idiopathic pulmonary fibrosis (IPF), a severe and life-threatening chronic lung condition with very poor prognosis and limited treatment options.
RXC006 represents a novel approach to treat this debilitating and progressive disease by targeting porcupine, a component enzyme of the Wnt pathway.
There is strong scientific evidence that this pathway is critically involved in the scarring process (fibrosis) in the lung that is a hallmark of IPF.
This leads, with time, to the lungs being unable to function effectively, ultimately resulting in suffocation and death.
Porcupine inhibition suppresses the release of all Wnt ligands and therefore should eliminate one of the major drivers of fibrosis in IPF. The median survival from IPF diagnosis is 3 years and the annual incidence is between 6.8-16.3/100,000 population in the US.
Extensive preclinical testing has revealed that RXC006 is very potent and highly effective at suppressing the Wnt pathway, and hence fibrosis, in vivo in the lung as well as in the liver and the kidney.
Evidence shows that involvement of the Wnt pathway increases with disease severity and Redx believes that RXC006 may also prove effective in more severe IPF patients where there is currently no effective therapy beyond palliative care.
Lisa Anson, Chief Executive Officer at Redx Pharma, commented: "IPF is a devastating disease with little effective treatment and there is, therefore, a clear unmet need for new therapies."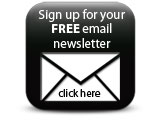 "Redx is excited to bring its precision medicinal chemistry expertise to bear with the discovery of this novel drug candidate. We look forward to taking RXC006 into clinical development; we plan to enter first-in-human clinical trials during 2020, in line with our strategy."
Companies