Research scholarships help secure Denmark's future
43 students will share DKK2.6m this year
Duy Michael Le is one of the 43 students who have received the Novo Scholarship. He is studying nanobiotechnology at Aalborg University, Denmark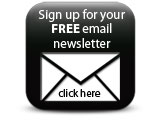 Forty-three of Denmark's most talented students in the biotechnological and pharmaceutical sciences have been awarded Novo Scholarships, the largest of their kind in Denmark.

A total of DKK2.6m (€350m) is being awarded this year, divided into scholarships of up to DKK84,000 each to supplement the students' grants while they are writing their theses.

Novozymes and Novo Nordisk jointly fund the scholarships, which have been running for 16 years. Altogether more than DKK30m has now been awarded to more than 500 promising young researchers.

'Denmark's future depends on high academic standards, and we face stiff competition from other countries pushing the natural sciences,' said Morten Østergaard, Danish Minister for Research, Innovation and Higher Education.

'We must learn how to nurture the wealth of research talent to be found in Denmark. The Novo Scholarships are a good example of this and can inspire more young people to become interested in the natural sciences.'

Duy Michael Le, who is studying nanobiotechnology at Aalborg University, is one of the students to receive a scholarship. His project has its roots in a fundamental global challenge: how we can get more nutrients and energy out of existing raw materials – specifically how natural enzymes can break down cereals in an environmentally friendly and sustainable way.

'One of the biggest challenges is breaking down the cell walls in corn, but if we can get enzymes to do this, we can get more energy out of the corn and make it more nutritious for both humans and animals,' said Le. 'It's all about getting much, much more out of the same amount of corn.'

The Novo Scholarship will make a big difference for Le. 'Now I'll be able to focus 100% on my research without having to take a part-time job,' he said.


Featured Companies