Results Healthcare appoints Nick Hyde as Managing Director
Life sciences industry veteran has been in the industry for more than 25 years
Nick Hyde
Healthcare corporate finance specialist Results Healthcare, based in London, UK, has appointed life sciences industry veteran Nick Hyde as Managing Director.
With over 25 years of pharmaceutical and life sciences business experience, Hyde spent 15 years as head of various manufacturing and business departments at ICI. As the ICI business changed, he became Director of Operations for Zeneca's Life Science Molecules business and then spent two years as Vice President of Avecia Pharmaceuticals.
Hyde then became Global Business Leader of the Dowpharma business unit of Dow Chemical Company, and was a key member of the team which successfully divested the UK arm of the business. During this six-year period, he led the consolidation of all of Dow Chemical's service and technology offerings to the pharmaceutical and biotech industries, which included the creation of two US-based biotech start ups.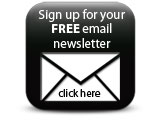 Since leaving Dow in 2008 Hyde has worked on a number of major asset divestments for pharmaceutical clients in addition to his work with medical technology start-up companies in the Cambridge area. He is currently a Director of Inotec AMD and Chairman of The Diabetic Boot Company.
Companies