Results Healthcare appoints Senior Healthcare Analyst
Carrie Yang joins a dedicated healthcare corporate finance team
Carrie Yang
London-based healthcare corporate finance company Results Healthcare has appointed Carrie Yang as Senior Healthcare Analyst. She joins a dedicated healthcare corporate finance team.
With more than seven years' venture capital and business development experience in the life science, healthcare and technology, media and telecommunications sectors, Yang most recently worked for venture funded healthcare start-up Cambridge Healthcare. Prior to this, she spent four years as an investment analyst in Shanghai, with Fidelity Asia Ventures, the venture capital arm of Fidelity International, one of the world's largest mutual funds.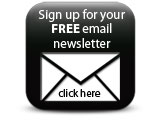 Yang began her career as a Business Analyst with boutique financial services company, ZLNX Consulting Services China, and has also undertaken consultancy work for biomarker solutions provider Abcodia and GlaxoSmithKline.
Companies