Results Healthcare expands its healthcare team
Appoints Anthony Harrington as Manager
Anthony Harrington
Results Healthcare, a UK-based corporate finance and strategy specialist, has hired Anthony Harrington as Manager. He joins a dedicated team of healthcare corporate finance professionals servicing the practice's growing client base.
Most recently Harrington was a Corporate Finance Consultant for Survitec Group and Enteq Upstream. Prior to this he was Associate Director in the corporate finance department of Investec.
Before joining Investec, Harrington spent four years in the healthcare team at Rothschild. He has also previously been an analyst in the healthcare team at Bear Stearns.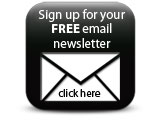 Established in 2012, Results Healthcare provides strategic business advice and lead advisory corporate finance expertise to the healthcare industries.
Companies