Roche reports increased net profit but falling sales for 2011
Affected by absence of Tamiflu and strong Swiss franc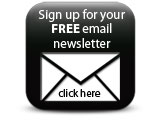 Swiss pharmaceutical company Roche reported a rise in full-year net profit in 2011 due to cost controls and despite a drop in annual sales.

The Basel-based company said it expects sales this year to grow at a 'low to mid-single-digit rate' and has set itself a target of 'high single-digit core earnings per share growth' despite a 'challenging' market environment.

Net profit rose to CHF9.54bn (US$10.4bn; €7.9bn) from CHF8.89bn a year earlier.

The rise in earnings came despite sales falling to CHF42.53bn from CHF47.47bn the previous year, owing to an absence of revenue from flu drug Tamiflu and the strong Swiss franc.

'We achieved our sales and earnings targets for the year and also made significant progress with our pipeline,' said Severin Schwan, ceo of Roche.

'With 17 positive late-stage clinical trials in 2011, we continue to build our future business with innovative products.'

Sales in the pharmaceutical division, excluding Tamiflu grew by 1%, with sales reflecting 'solid growth of most key medicines'. Demand for cancer medicines Herceptin, MabThera/Rituxan, Xeloda and Tarceva continued to grow, and initial sales of the new targeted skin cancer medication Zelboraf, launched in the US in August, have been 'very encouraging', the company said.

Additional major growth drivers were the eye medication Lucentis, Actemra/RoActemra for rheumatoid arthritis and Mircera for renal anaemia.

Pharmaceuticals sales growth for 2012 is expected to accelerate, driven by the strength of the company's established product portfolio as well as planned product launches.

Roche said diagnostics sales increased 6% last year, with Professional Diagnostics (+9%) and Tissue Diagnostics (+15%) the main contributors.

The company has launched a hostile bid of $5.7bn in cash for US-based Illumina and said the planned acquisition would strengthen its presence in the fast-growing sequencing market and enable the discovery of complex biomarkers for research and clinical use.


Companies