Roche to buy Anadys Pharmaceuticals
Transaction will boost Swiss firm's portfolio of hepatitis treatments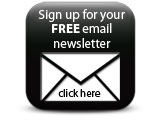 Swiss drugmaker Roche is buying Anadys Pharmaceuticals of the US for US$230m.

Basel-based Roche said it would pay $3.70 per share, a premium of more than 250% on Anadys' closing price on 14 October.

Roche said the purchase would expand its portfolio of drugs for hepatitis C.

San Diego-based Anadys develops oral, small molecule therapeutics for the treatment of hepatitis C. Its most advanced drug candidate is Setrobuvir, an anti-viral compound currently in Phase II trials in combination with Roche's pegylated interferon (Pegasys) and ribavirin (Copegus).

Jean-Jacques Garaud, Global Head of Roche Pharma Research and Early Development, said the acquisition augments Roche's already strong HCV portfolio.

'Anadys' compounds provide additional modes of action that could lead to interferon-free treatment regimens without viral resistance,' he said.

Steve Worland, president and chief executive of Anadys, said: 'With Roche's considerable capabilities and experience in HCV, we believe this acquisition provides the best chance of success for the new potential treatments to reach patients.'

Anadys' directors and executive officers have agreed to tender their shares in the offer, which is expected to close within the fourth quarter of 2011.

In addition to its lead programme with ANA598, Anadys is developing ANA773, an oral, small-molecule inducer of innate immunity in Phase I trials that may prove useful for treating HCV as well as other chronic infections and cancer.


Companies