Root Cause Analysis
7 - 8 October 2015, Two-day training course, Leeds, West Yorkshire, UK
7 - 8 October 2015
Two-day training course
Leeds, West Yorkshire, UK
This course is aimed at those who are required to solve organisational problems on their own or facilitate a team. In particular it will benefit SHE managers or senior professionals, as well as plant/manufacturing managers.
The course examines the common pitfalls encountered in problem solving and shows how to avoid them. Building on this knowledge delegates will learn how to define any event-based problem and use a simple five-step process to develop a casual understanding and identify solutions.
It also covers gathering evidence, interviewing and facilitating RCA with a team of participants. There are many 'hands on' exercises that allow participants to apply RCA methods to real problems.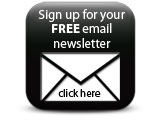 Organiser: Chemical Industries Association
Companies