SADE SP140 delivered to PharmaVize in Belgium
Model selected for its versatility, speed and reliability
The SADE SP140 is used for the accurate weight sorting of investigational medicinal products
UK-based CI Precision has supplied a SADE SP140 weight sorting machine to Belgian CMC (Chemistry Manufacturing & Control) company PharmaVize.
PharmaVize, offers comprehensive services to the pharmaceutical industry to assist the CMC component, from early stage to post-approval. PharmaVize has a solid reputation for high quality and serves an international customer base from tier-one to start-up companies.
In April 2011 the company took delivery of a SADE SP140 for use in its production department for the accurate weight sorting of investigational medicinal products. It is used for both powder and liquid filled capsules of various sizes and batch sizes range from 300 to 15,000.
Karel Sintobin, who is Head of Production at PharmaVize, feels that the unit is ideal for ther application.
'It only takes a few minutes to strip the instrument down for cleaning, less than 10 minutes to work through the menus to set up and calibrate,' he said. 'This ease of use is important to us as contract manufacturers because each run on the instrument is different. Overall, the instrument has been excellent.'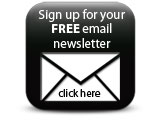 Sintobin is impressed with the versatility, speed and reliability of the SADE SP140 and the clear reports the optional SP Connect program provides. He is also pleased with the support from CI: 'We have good experience with CI's support: fast and right-first-time.'
Companies