SCM Pharma to expand US presence
Contract Manufacturing | Finance | Equipment
Appoints US-based development manager
UK-based contract manufacturing organisation SCM Pharma is to open a US office after appointing a business development manager to boost the company's export revenue.

After securing its first US client this summer, the CMO has recruited Thomas Puskar as vice president of business development in North America, with the aim of servicing US-based customers better and promoting its specialist sterile fill finish services to US pharmaceutical and biotech firms.

Tom Puskar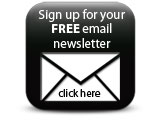 The move coincides with SCM Pharma's debut at the annual American Association of Pharmaceutical Scientists (AAPS) exposition in New Orleans (booth 1746) next month.

Dianne Sharp, managing director at SCM Pharma, said: 'The move to bring Tom on board and increase our presence in the US market is a major step forward in the growth of the business. Being able to attract someone of Tom's calibre speaks volumes for the work our team has done over the last few years.'

With almost 35 years in contract manufacturing in the pharmaceutical, biotech and diagnostic industries both in the US and internationally, Puskar brings a wealth of experience to SCM Pharma, including around 15 years working specifically in business development for contract fill finish companies.

Puskar will head-up the CMO's US sales operations from the East Coast. He said: 'I am delighted to have joined such a dynamic CMO and believe my industry experience coupled with the company's ambitions for growth will be a perfect fit.'

Sharp added: 'AAPS will provide the ideal opportunity to make further inroads into the US market by really pushing our radiopharma and potent services. We are very much looking forward to meeting contacts that require the manufacturing and filling of novel, difficult and dangerous finished drug products.'

Alongside its potent manufacturing capabilities SCM Pharma is licensed to handle C14 compounds, enabling it to aseptically process radio-labelled drug products including intravenous presentations.

The company also recently introduced Sterility and Bacterial Endotoxin Testing (BET) to its facility, which supplements its analytical, stability and microbiological testing capabilities.

The CMO offers sterile and non-sterile production services to pharmaceutical, biotech and medical device companies across the world.
Companies