SCM wins award for Outstanding Growth
Contract Manufacturing | Finance
UK CDMO has almost doubled in size during 2011
SCM Pharma's Joanne Anderson and Scott Pearson (far left) alongside the other winners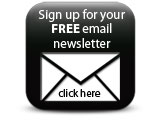 UK sterile filling specialist SCM Pharma has been named winner of the Outstanding Growth Award at the Cels Business for Life Awards 2011.

The development and contract manufacturing organisation (CDMO) secured the award at an awards evening in North East England after almost doubling in size over the last 12 months.

As a result of this expansion, the firm has been able to recruit more staff and acquire a new facility at the University of Sunderland's Science Complex as part of the launch of its in-house formulation development service.

This achievement follows the firm's success last year at the same event where it won the Export Award, a category for which SCM Pharma was also named as a finalist once again this year.

Dianne Sharp, managing director at SCM Pharma, said: 'This achievement reflects the hard work, dedication and drive of every person in our business. As you'd expect from SCM Pharma, we will not be resting on our laurels and are already looking at building on this solid foundation.'

The Business for Life Awards, which are now in their fifth year, are hosted by Cels, a specialist organisation based in Newcastle-upon-Tyne that provides support and commercial services to healthcare and life science companies.


Companies