SGS Life Sciences strengthens medical team
Company appoints Dr Katrien Lemmens as Medical Director for early phase clinical trials
SGS, a leading life sciences pharmaceutical clinical and bioanalytical contract solutions provider, has announced the appointment of Dr Katrien Lemmens as Medical Director for early phase clinical trials.
Dr Lemmens joins the medical team based at its 88-bed clinical pharmacology unit in Antwerp, Belgium. In total, the SGS clinical pharmacology unit in Antwerp now employs nine full-time medical doctors, four clinical research physicians, four investigators and one safety physician.
Dr Lemmens obtained her MD in 2000, and also a PhD in 2006 from the University of Antwerp. She started her medical career as a clinical cardiologist, before undertaking a post-doctoral position at the physio-pharmacology laboratories at the University of Antwerp.
Dr Lemmens went on to join Janssen Pharmaceuticals where she was Medical Director of its clinical pharmacology unit in Meksem, before rejoining the University of Antwerp as Associate Professor of Pathophysiology and Pharmacology.
'Katrien joins SGS at an exciting time for the company. We look to strengthen our medical team with talents to match our strategy of ensuring our clients have access to best in class experts and services for their early phase patient clinical trials,' commented Jean-Luc Marsat, Managing Director at SGS Clinical Research.
'Understanding increasingly complex clinical clients' needs and implementing solutions is what drives us as a company. This year we have seen the appointment of five senior medical staff to our team to increase and diversify the expertise we can offer.'
SGS provides Phase I–IV clinical trial management and services, encompassing data management and statistics, PK/PD modelling and simulation, pharmacovigilance and regulatory consultancy.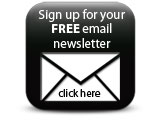 In addition to its clinical research services, SGS leverages its wholly owned global network, with 21 laboratories offering contract analytical and bioanalytical services. These laboratories are present in North America, Europe, and Asia, and deliver harmonized solutions to large pharmaceutical and biotechnology firms.
Featured Companies