SGS makes key appointments at new California facility
Carson, California plant is due to open in the third quarter 2014
Marcella McSorley
SGS Life Science Services, a pharmaceutical analytical and bioanalytical contract solutions provider, has made two senior appointments at its new North American Life Science Services GMP/GLP laboratory in Carson, California, which is due to open in Q3 this year.
Marcella McSorley joins the company as Quality Assurance Manager, and will have a key role in the implementation of a robust quality management system at the new site. She was previously Director of Quality Control at Aaron Industries, overseeing a team of 20 staff across analytical chemistry, microbiology and stability disciplines and the FDA approved over-the-counter pharmaceutical manufacturing facility.
McSorley brings more than 20 years' experience within the biotech and pharmaceutical industry. Originally in biotech financial analysis, she moved into regulatory affairs and clinical drug development, working for Alpha Therapeutic Corporation (now Grifols) and has held positions in a number of companies including Amgen, Allergan, and more recently, Pathway Genomics Laboratory.
Pojaman Zunggeemoge
SGS has also appointed Pojaman Zunggeemoge as Microbiology Manager. She will focus on the practical management of the Microbiology Department at Carson and ensure the on-going compliance with SOPs. She joins SGS from Grifols Biologicals, where she was QC Microbiology Supervisor, responsible for the adherence to cGMP protocols, company specifications and procedures within the Microbiology Department. Prior to this position, held a number of Quality roles at Baxter Healthcare and Silliker.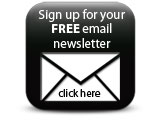 The 7,500ft2 Carson facility will offer microbiological testing and bioanalytical services in a GMP/GLP controlled environment. This facility represents SGS's fifth North American Life Science Service site and complements the existing network in Fairfield, NJ, Lincolnshire, IL, West Chester, PA, and Mississauga, ON.
Featured Companies