SHL to expand Taiwan production facilities in US$40m investment
To meet growing demand in the biologic injectable market
SHL is expanding its plant in Taiwan to meet growth in the biologic injectable market
SHL, a developer of drug delivery devices, is to spend US$40m on expanding its production facilities in Taiwan to meet growth in the biologic injectable market.
The investment will be mainly in moulding, materials handling, assembly, and automation capabilities. The company says production will be ramped up at several facilities in Taiwan, Taoyuan One and various NanKan sites.
The increased capacity will allow SHL the flexibility to provide higher quantities of devices each month. In addition to auto injectors, SHL produces pen injectors, infusors and inhaler systems. The company now employs more than 2,200 people globally and says it will be hiring 'several hundred new employees' in Taiwan this year.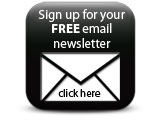 SHL's CEO Roger Samuelsson said: 'Five years ago I signed a letter of intent with the Taiwan government promising to invest US$100m here. We kept our promise and even completed that investment early. Now we will spend another $40m for 2013. Our auto injector business is one of the key drivers to this expansion of production capacity. Our customers are bringing more biologics to market and SHL is going to ensure that we meet their needs.'
Companies