SOTIO establishes Strategic Advisory Board of world renowned experts
SOTIO, a biotechnology company owned by the PPF Group, which develops innovative products for the treatment of cancer and autoimmune diseases, announces the creation of its Strategic Advisory Board
SOTIO's Advisory Board is comprised of internationally renowned experts in clinical research, translational medicine, business development and commercialisation.
The Advisory Board consists of the following members: Kapil Dhingra, George Golumbeski, Daniel von Hoff and Pavel Mirovsky.
The board will provide strategic advisory support and recommendations on SOTIO's clinical development programmes, its pipeline of preclinical and clinical candidates and advice on its business and corporate development activities on the basis of its expertise in areas of direct relevance to SOTIO's product development and corporate strategy.
The Advisory Board will help shape and guide the future strategy of SOTIO, working closely with the management team and complementing SOTIO's in house expertise and resources in research and development, business development and commercialisation.
Ladislav Bartonicek, CEO at SOTIO, said: "SOTIO's ambition is to build and develop a diverse portfolio of novel products for the treatment of different cancers. The newly created Strategic Advisory Board comprising of four world class experts will play an important role in directing SOTIO's strategy and will help us in our efforts to bring innovative products to patients. We are honoured to have such distinguished and internationally recognised experts joining our Advisory Board."
Profiles of SAB Members:
Kapil Dhingra
Kapil Dhingra founded KAPital Consulting in 2008, a company dedicated to helping biotechnology, pharmaceutical and diagnostic companies realise the clinical and commercial advances in oncology.
Dr Dhingra serves on the Boards of Directors and as an advisor to several biotechnology and pharmaceutical companies and healthcare organisations. Dr Dhingra holds an MBBS degree from the All India Institute of Medical Sciences (AIIMS), and has performed postgraduate work at the AIIMS, the Lincoln Medical and Mental Health Center (New York Medical College) and Emory University School of Medicine, Atlanta GA.
George S. Golumbeski
George S. Golumbeski has 20 years senior executive and business development experience in the pharmaceutical and biotechnology industry, building R&D pipelines. He is currently Executive Vice President and Executive Advisor at Celgene Corporation.
Dr Golumbeski completed his postdoctoral research in molecular biology at the University of Colorado-Boulder and received a BA in biology from the University of Virginia and a PhD in genetics from the University of Wisconsin-Madison.
Daniel D. Von Hoff
Daniel D. Von Hoff is currently Physician in Chief, Distinguished Professor of Translational Genomics Research Institute (TGen) and holds the Virginia G. Piper Distinguished Professor Chair for Innovative Cancer Research at the HonorHealth Research Institute.
Dr Von Hoff's main interest is the development of anticancer agents, both in the clinic and in laboratory, he serves as a Scientific Advisor for several biotechnology companies. Dr Von Hoff received his medical degree from Columbia University College of Physicians and Surgeons in New York.
Pavel Mirovsky
Pavel Mirovsky, is a medical doctor with a long-term pharmaceutical business career. He became President of Europe and General Manager of Europe at Valeant Pharmaceuticals.
Dr Mirovsky worked as an expert for the World Health Organisation in Africa and as a visiting scientist at Harvard Medical School. He obtained his MD, PhD, and Associate Professor degree from the Charles University in Prague and an MBA from the IFTG Prague. After graduation, he served in several positions at the Czech Academy of Sciences.
SOTIO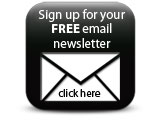 SOTIO is an international biotechnology company leading the efforts of PPF Group to build a diverse biotechnology portfolio through its own research & development, collaborations, in-licensing, investments, mergers and acquisitions. The company is developing new medical therapies, focusing on the treatment of cancer and autoimmune diseases.
Companies