Sanofi bets big on India
The specialty care global business unit, Sanofi Genzyme, has recently launched its multiple sclerosis drug, in India
Sanofi Genzyme, the specialty care global business unit of French multinational pharma company Sanofi, has launched its multiple sclerosis (MS) drug Aubagio (teriflunomide, 14 mg) in India.
However, the data and analytics company GlobalData warns it needs to be wary of the fierce generic competition and cost sensitivity of the Indian market.
Aubagio offers MS patients a convenient treatment option of 'once-daily' oral tablet vis-à-vis commonly available as injectable treatment options, claims the company. The drug was first approved by the US FDA in 2012 and is currently approved in more than 80 countries.
Sanofi is investing significantly in the MS space. Besides Aubagio, the company currently has another MS product—infusion Lemtrada (alemtuzumab) and it acquired an early-stage programme from Principia Biopharma in San Francisco to bolster its position in the MS market.
India, with a sizable estimated MS patient population, is very crucial for Sanofi in its quest to establish itself as a global leader in the MS market.
GlobalData estimates the diagnosed prevalence of MS in India to remain stable at 0.07% for the 2016-2026 period. However, the diagnosed prevalent cases are estimated to increase by 2026 at an Annual Growth Rate of 1.13%.
The number of MS patients primarily increased due to improved rate of diagnosis as a result of higher availability of practicing neurologists and improved access to healthcare and diagnostic facilities like magnetic resonance imaging in tier 1, 2 and 3 cities.
However, India-based Natco Pharma has already launched a generic version of teriflunomide tablets in India under the brand name Denopsy, which is priced much lower than other alternate options in India. GlobalData estimates the annual cost of therapy for Aubagio in the US to be nearly $76,000 based on the 14 mg tablet taken orally once daily.
In addition, the Indian market is cost sensitive due to low penetration of private insurance, inadequate facilities at public hospitals and high out of pocket payments. The penetration of private healthcare insurance was approximately 27% in FY 2017-18, according to the data available from India Brand Equity Foundation and Insurance Regulatory and Development Authority of India.
On the other hand, as per the latest report release by the Government of India, the household out-of-pocket expenditure, as a percentage of current household health expenditures, by source of financing, was estimated at a steep 95% in the FY 2013-14.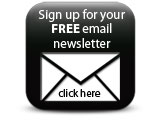 Vikas Bedi, Head of APAC Healthcare Research at GlobalData, said: "No doubt, brand value can help Sanofi gain a foothold in the traditionally generic Indian market with its original research product. But it should be wary of the cost conscious consumers and fierce generic competition. It needs to price its product competitively if it hopes to make an impact in the Indian market."
Companies