Saratha Rajeswaran joins ABPI as Executive Director of Government Affairs and Devolved Nations
Saratha Rajeswaran has joined the Association of the British Pharmaceutical Industry (ABPI) as the new Executive Director of Government Affairs and Devolved Nations.
Prior to joining the ABPI, Sara worked as Associate Director of Public Affairs at Edelman, moving from her role as Deputy Head of the Black and Minority Ethnic (BME) Research Unit at think-tank Policy Exchange.
Sara has also worked in senior advisory roles in politics; as Special Advisor to Theresa Villiers and Theresa May. Before working in Westminster, Sara worked as chief of staff to Network Rail CEO David Higgins, as a strategy advisor to Rick Haythornthwaite Chairman of the Board of Network Rail.
Sara commented: "With a General Election looming and Brexit negotiations getting underway in earnest, I am looking forward to working across Westminster and our devolved nations to secure the best possible environment for maintaining and growing our world-leading pharmaceutical industry in the UK.
"With the opportunities and challenges ahead, it's an exciting time to join one of the UK's leading industrial sectors, with an outstanding track record of delivering real innovation to patients and the NHS."
Mike Thompson, ABPI CEO, added: "I am delighted that Sara will be playing a leading role in our outstanding Government Affairs team.
"At a crucial point for UK business as well as the NHS, her diverse range of experience and knowledge will be a huge asset for the ABPI as we look to build on the progress we have made in recent years. We must make sure that our new Government is decisive in making sure the UK keeps its position as a location of choice for the global pharmaceutical industry."
The ABPI represents innovative research-based biopharmaceutical companies, large, medium and small, at an exciting new era of biosciences in the UK.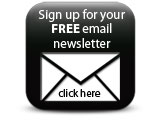 Sara will lead the ABPI's Government Affairs team and also have responsibility for the ABPI's devolved offices in Cardiff, Edinburgh and Belfast.