Sartorius appoints laboratory business president
Aims to expand into fast-growing market segments and extend portfolio
Dominique Baly, a former Millipore executive, has assumed management of marketing, sales and service as president of Sartorius Group Laboratory Business.

In this newly created position, Baly reports to chief executive Joachim Kreuzberg and is a member of the group executive committee.

With the German Group's Bioprocess business witnessing a significant rise in revenue and profit over the past years, the executive board is now increasing focus on the laboratory activities of both Group divisions. The company says the aim is to expand into strategic, fast-growing market segments, extend its product portfolio and reinforce direct sales organisations in key markets.

Dominique Baly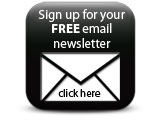 'Dominique Baly will give our laboratory business decisive momentum in this fast-evolving market environment to define the future positioning for significant growth,' said Kreuzburg.

Baly joins Sartorius with more than 35 years of sales and managerial experience for US-based pharmaceutical supplier Millipore, which was acquired by Merck KGaA in 2010. From 2005 to 2008, he was president of the US$700m Bioscience Division. In 2009, he became ceo of Accelerator Sciences, a US investment firm backed by private equity.


Companies