Sato acquires Magellan Technology
Adds Magellan Phase Jitter Modulation RFID technology to portfolio
Sato, a Japanese specialist in barcode printing, labelling, and EPC/RFID solutions, has acquired Magellan Technology, an Australian pioneer of RFID (Radio Frequency Identification) technology with its PJM (Phase Jitter Modulation) radio frequency data transmission technology, boosting its offerings in the track and trace sector.
No financial details have been revealed.
Sato will complete the purchase of Sydney-based Magellan's healthcare business and all intellectual property early next month.
Sato Holdings Corporation has established Sato Vicinity, a 100% subsidiary, in NSW, Australia, as its new entity for the business acquired from Magellan. It is expected to start operation from mid-December.
'Magellan's advanced RFID technology will put Sato in a totally unique position in the healthcare market,' said Kaz Matsuyama, President and CEO of Sato Holdings. 'In the healthcare sector, we will be the only company who has proprietary end-to-end RFID technologies incorporating RFID Chips and Tags, RFID Printers, and RFID Readers. A one-stop company offering efficient and accurate traceability solutions.'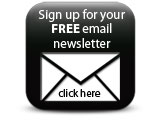 Sato has been providing RFID solutions to the global market for more than a decade and recently became a business partner of Magellan Technology and started providing PJM RFID solutions in Japan.
Companies