Scott Campbell to head US FNIH
Formerly at American Diabetes Association
The Foundation for the National Institutes of Health (FNIH) in the US has named Dr Scott Campbell as its executive director and ceo.

Prior to joining the Foundation, Dr Campbell was national vice president of research programmes at the American Diabetes Association.

Scott Campbell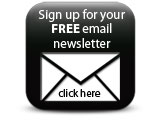 Campbell is the third executive director of the foundation and replaces Amy Porter who resigned in February to become executive director and ceo of the National Osteoporosis Foundation.

'We are delighted Dr Campbell will be at the helm of the foundation and, given his experience and background in biomedical, programmatic and donor development, are confident in his ability to take the organisation to the next level,' said FNIH chairman Dr Charles Sanders.

'In this era of scientific complexity, as research, development and health delivery costs continue to increase, efforts at making the critical scientific advances needed to improve public health in the US and globally require collaboration between the public and private sectors. I will look for new and creative ways to fulfill the mission of the foundation,' said Campbell.