Screw cap recappers earn design award
The new range of Micronic screw cap recappers has been launched by Micronic to increase the efficiency of the sample storage process by accelerating the capping and decapping of screw cap tubes
Micronic received a good industrial design award (GIO award) for the innovative design of the recappers. The award indicates that the recappers are original, functional, ergonomic, designed with respect for the evironment and add value to end-users.
Each recapper in the range is compatible with either 96 well, 48 well or 24 well format sample storage tubes. Designed in conjunction with leading laboratories, the recappers improve the efficiency of (de)capping tubes.
The handheld device enables users to cap a row of tubes in 4 seconds and a whole rack of tubes in less than a minute. In addition, the cost-efficient devices ensure optimal sealing performance by sealing tubes securely and uniformly.
The recappers provide an ergonomic solution for both left and right hand users, do not require a battery and are available to use once plugged in. Therefore, the devices can easily be used by various researchers with different preferences.
Moreover, a Micronic recapper requires little benchtop space due to the compact design of the device. The Micronic screw cap recappers earned a GIO award during Dutch Design Week 2017. A GIO award is a prestige prize in The Netherlands for devices with an extraordinary design.
Each reliable and robust Micronic screw cap recapper comes with a 3 year warranty. Micronic's labware equipment is designed and assembled in house at the Micronic Equipment Assembly Centers in The Netherlands and the US. At Micronic, high quality and a high level of service are of paramount importance.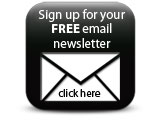 By assembling equipment inhouse, Micronic's equipment assembly personnel and engineers have the first-hand knowledge and skills necessary to perform services quickly and smoothly.
Companies