Sernova and CTI Clinical Trial announce regulatory collaboration
Sernova is developing its Cell Pouch System, an implantable medical device and therapeutic cells
Sernova Corp., a clinical stage company developing disruptive regenerative medicine technologies for the long-term treatment of chronic diseases including diabetes and haemophilia and CTI Clinical Trial and Consulting Services (CTI), are pleased to announce their collaboration on regulatory matters respecting Sernova's Cell Pouch System, a novel implantable and scalable medical device that when combined with therapeutic cells, may provide a convenient, safe and effective long-term therapeutic option for patients with chronic diseases such as insulin-dependent diabetes who seek to improve their quality of life.
CTI, as an expert in cell therapy and immunology, among other life-changing therapies in critically and chronically ill patients, is supporting Sernova's clinical trial regulatory processes including submission of Sernova's regulatory package with the FDA for the recently announced JDRF supported clinical trial in patients with insulin-dependent diabetes.
In this regard CTI has been a part of more than 100 drug and device approvals and has proven success in advancing numerous international drug and device applications.
'We are really enthused to be collaborating with Sernova on filing their Investigational New Drug (IND) application with the US FDA,' stated Timothy Schroeder, CTI Founder and CEO. 'Sernova is an innovative organisation with a regenerative medicine programme that could change the standard of care for many chronically ill patients.'
'We are pleased to have CTI supporting Sernova's clinical trial regulatory processes as they bring proven expertise in medical device and regenerative medicine technologies targeting chronically ill patient populations,' remarked Dr Philip Toleikis, Sernova President and CEO.
'We at Sernova see this collaboration as the beginning of a long-term relationship in supporting the clinical development progression of our therapeutic cell and device applications. With their clinical trial experience across six continents in bringing research sites, patients, and sponsors together, CTI will be an invaluable member of Sernova's development team.'
In further developments, Sernova also announced that it has retained Mackie Research Capital Corporation to provide market making services to the company in compliance with the guidelines of the TSX Venture Exchange.
Mackie will trade shares of Sernova on the TSXV for the purposes of maintaining an orderly market and improving the liquidity of Sernova's shares. In consideration for their services, Sernova has agreed to pay Mackie $3000 per month for a period of 12 months, which is extendable.
The agreement may be terminated at any time by Sernova or Mackie. There are no performance factors contained in the agreement and Mackie will not receive any shares or options from Sernova as compensation for the services.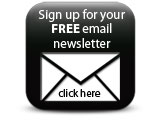 Sernova and Mackie are unrelated and unaffiliated entities, but Mackie and/or its clients may have an interest, directly or indirectly, in the securities of Sernova. The agreement is subject to approval of the TSXV.