Shire reports 'strong performance' in 2013
Led by increased sales of ADHD treatment Vyvanse, up 19% to US$1.3bn
Dublin headquartered pharmaceutical group Shire said it expects strong growth to continue in 2014 after delivering a strong performance in 2013.
Total revenue rose 9% to US$4.93bn, while product sales were up 12% to $4.76bn.
Sales of Vyvanse, the company's leading product and a treatment for attention deficit hyperactivity disorder (ADHD) increased by 19% to $1.3bn. Sales of ulcerative colitis treatment Lialda/Mezavant were up 32% to $529m, while sales for Gaucher disease treatment Vpriv rose 12% to $343m, and by 102% to $235m for Firazyr, a treatment for hereditary angioedema.
The company posted a pre-tax profit of $1.69bn, up from $1.00bn in 2012.
Shire's Chief Executive, Flemming Ornskov, said the company 'now has the foundations in place for further future growth'.
'We've simplified and unified our structure to One Shire, enabling better team working, faster decision-making and tighter cost management to drive improved margins,' he said.
'Our business development focus has brought us strategically aligned assets mainly in rare diseases; we're particularly excited to have closed the acquisition of ViroPharma [for $4.23bn in January 2014] and to be progressing well with the integration of this business, which will drive further growth in our rare diseases business.'
In the same month, Shire also sold its Dermagraft business to Organogenesis.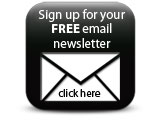 Ornskov added that Shire has a 'promising pipeline of innovative products' with 'further news from our pipeline in 2014'.
Companies