Shire to buy rare diseases specialist NPS Pharma for US$5.2bn
Advancing its strategy to become a leading biotechnology company
UK pharmaceutical company Shire is to buy NPS Pharmaceuticals for approximately US$5.2bn, strengthening its position in medicines for rare diseases and gastrointestinal disorders.
The deal has been approved by the boards of both companies and is expected to close in the first quarter of 2015.
The agreement is Shire's first major deal after AbbVie's attempt to acquire Shire floundered last October. Dublin-based Shire received a break-up fee of $1.6bn after AbbVie walked away from the deal when the Obama administration took steps to deter tax inversion deals.
Shire's Chief Executive, Flemming Ornskov, said the acquisition of NPS Pharma is a 'significant step in advancing Shire's strategy to become a leading biotechnology company'.
Bedminster, NJ, US-based NPS Pharma specialises in drugs for rare diseases and its first product, Gattex (teduglutide [rDNA origin]) for injection, is approved in the US to treat adults with short bowel syndrome (SBS). NPS Pharma is in the process of launching the product in Europe under the name Revestive.
The company's second product, Natpara in the US/Natpar in Europe (rhPTH [1-84]) for the treatment of a hormone condition called hypoparathyroidism (HPT), is currently under review in the US and Europe.
Significant step in advancing Shire's strategy to become a leading biotechnology company
NPS Pharma also has an ongoing Phase 2a study evaluating its lead pipeline candidate NPSP795 for the treatment of adults with the genetic disorder autosomal dominant hypocalcemia (ADH).
Ornskov said Shire's global strength and expertise in both rare diseases and GI, means it is 'uniquely positioned' to drive the continued success of Gattex/Revestive, and, if approved, commercialise Natpara/Natpar.
'We look forward to accelerating the growth of the NPS Pharma portfolio based on our proven track record of maximising value from acquired assets and commercial execution,' he said. 'The NPS Pharma organisation will be a welcome addition to Shire as we continue to help transform the lives of patients with rare diseases.'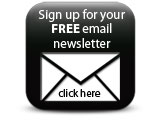 Francois Nader, President, Chief Executive and Director of NPS Pharma, commented: 'Shire shares NPS Pharma's commitment to patients with rare diseases. I am confident that this transaction will accelerate our ambition of creating a world where every person living with a rare disease has a therapy.'
Companies