Sir Andrew Witty to retire from GSK in March 2017
The UK pharmaceutical firm will now conduct a formal search for his replacement
Sir Andrew Witty
GlaxoSmithKline's Chief Executive Sir Andrew Witty is to retire next year.
Sir Andrew has been at the UK pharmaceutical firm for 32 years.
He said: 'By next year, I will have been CEO for nearly ten years and I believe this will be the right time for a new leader to take over.'
The company said the Board has agreed that Witty would retire on 31 March 2017.
Chairman Sir Philip Hampton said the Board 'would now conduct a formal search for a replacement'.
In today's publication of the company's 2015 Annual Report, Sir Andrew said the timing of his announcement was so that the Board has 'the time to conduct a full and proper process and that we sustain the momentum of our current business performance, capitalising on the very significant progress we made last year to strengthen the Group'.
By doing so, Witty expects to 'strongly position GSK to achieve the medium-term outlook set out to investors last year and deliver a return to core earnings growth in 2016'.
Last year GSK completed a US$20bn asset swap with Novartis, a strategy which Sir Andrew said represented a 'major step forward in the Group's strategy to create a stronger and more balanced set of businesses across Pharmaceuticals, Consumer Healthcare and Vaccines'.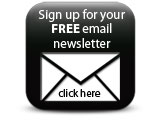 However, the move provoked debate in the media between the firm and its shareholders, some of whom believe the GSK Group would be more successful if it was split up.
Companies