Sirona Biochem develops cancer vaccine antigen
Vaccines using this antigen could treat and prevent many forms of cancer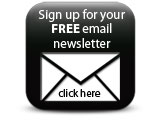 Sirona Biochem, a Canadian biotechnology company specialising in carbohydrate chemistry, says it has made a major advance towards the development of a cancer vaccine antigen.

'Using our proprietary chemistry technology, we have been able to tap into this challenging chemistry towards developing a stable antigen molecule,' said Howard Verrico, chief executive of Sirona Biochem, which is based in Vancouver, British Columbia.

'Recognising the enormous potential of this antigen, we are making it a priority to expedite the development of this programme.'

Vaccines using these antigens have the potential to treat and prevent many forms of cancer including breast, lung, colon and prostate cancer.

Sirona Biochem is developing an antigen found in most human cancers, which can be used in a vaccine that can potentially trigger the immune system to recognise it as a foreign substance. Previous attempts by scientists to develop a vaccine with this antigen have been unsuccessful due to the chemistry challenges in stabilising the molecule.


Companies