SkyePharma deal with Aenova now effective
Contract Manufacturing | Drug Delivery | Finance
Aenova France leases firm's Lyon tablet manufacturing plant for two years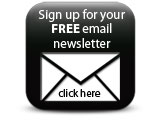 SkyePharma, a UK developer of drug delivery technologies, reports that its agreement to lease its tablet manufacturing plant near Lyon, France to Aenova Group, revealed on 1 August, is now effective.

Aenova France, a subsidiary of Aenova Holding, a Germany based pharmaceutical contract manufacturing organisation, has leased the manufacturing business and the premises at Saint Quentin-Fallavier, Lyon for an initial period of two years, extendable for a further three years.

The business has been transferred to Aenova as a going concern, including all employees, raw materials and work in progress.

Built in the mid 1990s, with a significant extension completed in 2008, the plant manufactures several solid dosage forms. It specialises in advanced tablet production: bi-layer, tri-layer, and core/coating; granulation/drying: large capacity up to 1,200 litre with multiple lines; and microfluidisation and large capacity pan coating.


Companies