SkyePharma to lease Lyon plant to Aenova France
Contract Manufacturing | Drug Delivery | Finance
The facility manufactures complex tablet products for EU and US markets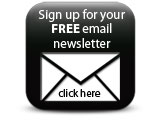 SkyePharma, a UK developer of drug delivery technologies, has agreed terms to enter into a partnership with Aenova Holding of Paehl, Germany. Financial details were not revealed.

The company is to lease its tablet manufacturing plant in Lyon, France, to Aenova France, a subsidiary of Aenova Holding, initially for two years, but extendable for a further three years.

The SkyePharma site produces complex tablet products for the European and US markets.

The partnership with SkyePharma will provide Aenova with an FDA-registered pharmaceutical manufacturing facility. It will also enable Aenova to strengthen its market presence in France and support its capabilities to produce complex products. The firm also aims to expand its analytical development capacity.

'We are convinced that with this step the position of the Aenova Group as the leading service provider in Europe for solid dosage forms can be developed,' said Heiner Hoppmann, chief executive of Aenova.

'The site has top trained and motivated employees and has highly modern equipment. For both companies this partnership is an excellent solution.'

Axel Müller, chief executive of SkyePharma, added that the agreement would increase utilisation of the Lyon plant and allow SkyePharma to focus on its core business of developing drug delivery solutions for the global pharmaceutical industry.

The Aenova Group generates annual sales of approximately €250m and employs around 1,500 people across plants in Germany, Switzerland, Romania, and the US.

The newly established Aenova France assumes responsibility, under the lease agreement, for approximately 90 staff at the SkyePharma site in Saint Quentin-Fallavier.

Under the arrangement, the Aenova Group will continue as a service provider to SkyePharma. Both companies aim to participate in business growth by bringing new projects to the plant.

Aenova Holding was formed in 2008 through the merger of Dragenopharm Apotheker Püschl and Swiss Caps.

Aenova Group is a manufacturer of oral dosage forms such as soft gelatine capsules, hard capsules, tablets, film tablets, sugar-coated tablets, and effervescence tablets for the pharma and healthcare industries. Its full service provision covers development, purchasing raw materials, production and analysis, packaging and logistics.

SkyePharma has 12 approved products in the areas of oral, inhalation and topical delivery. They are marketed throughout the world by leading pharmaceutical companies.


Companies