Spectroscopy veteran joins Shimadzu UK
Robert Keighley will drive sales at instrumentation firm
Dr Robert Keighley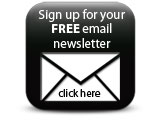 To support Shimadzu UK's continuing investment programme, the Milton Keynes-based instrumentation manufacturer has appointed Dr Robert Keighley as spectroscopy and TOC business manager.

Shimadzu UK has expanded its sales team to 11 while adding business development managers for its GC, LC and spectroscopy product groups.

Keighley has more than 25 years' experience in sales and marketing of molecular and atomic spectroscopy, analytical ultracentrifugation and DNA sequencing. He previously worked for Beckman, from 1988–2000, in a number of roles including product manager for analytical centrifugation and product specialist for DNA sequencers. From 2000–2010, he was with Varian/Agilent as product specialist for the Cary series of UV-Vis and NIR/FTIR products.


Featured Companies