Spirea raises funds for novel ADC platform
Cambridge spin-out has developed a novel ADC platform that achieves a high and stable drug-to-antibody ratio resulting in an improved therapeutic index
Spirea, a spin-out from the University of Cambridge founded to deliver the next generation of antibody drug conjugate (ADC) therapeutics for the treatment of multiple cancers, has announced that it has closed a seed investment round, led by Meltwind and Start Codon.
The financing will progress the development of its ADC technology, which allows the delivery of more drug payload to tumour cells resulting in greater efficacy, tolerability and the ability to treat more cancer patients.
ADC drugs combine the cell-killing activity of a cytotoxic drug payload with the targeting ability of an antibody. Despite strong interest in the field from pharmaceutical companies, only eight ADCs have successfully reached the market with many programmes stalled due to constraints with the format, toxic side-effects and limitations in the range of cancer patients who can be treated.
Novel technology
Spirea's novel technology overcomes these issues by offering high drug-to-antibody ratios (DAR), drug stability and design flexibility which enable the development of differentiated ADCs with improved efficacy and safety. Because the technology allows more drug to be loaded onto the targeting antibody whilst maintaining drug stability, payloads can also be customised to the target, enabling flexibility in payload potencies, creative drug combinations and novel modes of action to serve a wider patient group.
Recent in vitro proof-of-concept studies have demonstrated successful ADC manufacturing with an impressive DAR, no aggregation, good serum stability and high cell-killing activity on HER2 breast cancer cells.
Dr Myriam Ouberai, CEO of Spirea, said: "Incorporation of our technology into ADC products will accelerate and energise the important transition away from the 'one size fits all' approach currently being pursued in ADC development, resulting in novel products with a competitive and differentiated profile. The platform has the power to unlock the development of a new generation of powerful and well-tolerated drugs, which have been so far inaccessible to many cancer patients."
Ouberai added that the investment will help optimise and validated the technology.
Dr Jonathan Milner, Executive Director at Meltwind, said: "The market for ADCs is anticipated to reach $7.5 billion by 2025. Spirea's transformative approach to addressing the common obstacles faced in ADC development has the potential to disrupt this field entirely, placing the Company in a unique position to address a very significant market opportunity."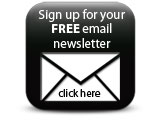 Dr Jason Mellad, Co-Founder and CEO at Start Codon, said: "We are very excited to be working closely with Spirea to support their start-up journey. The company has already demonstrated promising in vitro results and we look forward to seeing the technology develop further."
Companies