Stelis starts next phase of facility investment
This phase will see the company start work on installing two 2,000L single-use bioreactor trains in its mammalian CGMP facility
Stelis BioSource has started the next phase of its investment program, having already invested over $100m into its facilities in Bangalore, India.
Two 2,000L single-use bioreactor trains will be added to the company's 200,000 sqft manufacturing facility which became operational earlier this year. The facility, which caters for drug product and drug substance manufacture, allows Stelis to offer integrated services from early phase development through to commercial manufacture and fill finish.
In addition to the drug substance and drug product capabilities, which cover process scale-up and CGMP manufacturing to commercial scales, the facility offers analytical methodologies and equipment and operates under the company's quality management system.
Dr Roger Lias, CEO at Stelis Biopharma said: "Our CDMO facility in Bangalore is already fully operational working on both new and existing customer projects. The investment has been driven by both strong market demand and multiple opportunities to develop an offering for the delivery of affordable outsourced capabilities for biologics.
"At Stelis we're committed to providing fully compliant, affordable biologics services to facilitate patient access to vital medications. Our experienced team and globally compliant facilities are capable of handling even the most complex projects. Our integrated offering means we can deliver robust and cost-effective processes and seamless manufacturing, allowing customer products to progress to market as efficiently as possible."
The company has plans to develop the site further.
Stelis' drug product facility caters for formulation and fill finish of all injectable formats using isolator-based filling lines for enhanced bioburden control. In addition, it has a fully automated packaging line with a labeller, device assembly system and blistering and carton machines. The facility is also fully equipped to handle products requiring lyophilisation.
The site utilises both conventional and single-use systems to enable multi-product CGMP manufacturing and facilitate flexible project solutions in line with customer requirements.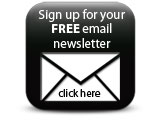 Stelis also operates a recently expanded 30,000 sqft. research and development facility which is also located in Bangalore.
Companies