Sterilin launches filtration products
With a choice of membranes to suit many applications
Sterilin has launched an extensive selection of specialist filtration products to suit most applications.

Sterilin syringe filters are available with pore sizes of 0.22μm and 0.45μm, while the filtration units are in pore sizes of 0.10μm, 0.22μm and 0.45μm.

The Newport, UK-based company says the smallest pore size is suitable for the reduction of Mycoplasma in samples, while 0.22μm filters are appropriate for the sterilisation of media and aqueous solutions, filtration of buffers, protein binding and gas filtration/air monitoring.

The new Sterilin specialist filtration range enables life scientists to find a syringe filter or filtration unit with a pore size and membrane type to suit their needs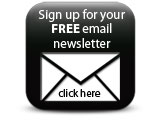 The largest pore size is suitable for the clarification of aqueous solutions and solvents, pre-filtration, filtration of protein-free media, solvents and aggressive chemicals, and for the sterilisation/ultra-cleaning of aqueous solutions.

Sterilin syringe filters with a PES (polyethersulfone) membrane demonstrate faster flow rates than other membrane types, with low protein binding and low levels of extractables, the company says. This membrane is suitable for the pre-filtration and filtration of buffers and culture media. Additionally, syringe filters are available with a CA (cellulose acetate) membrane.

Sterilin filtration units are available with a choice of PES, MCE, PVDF or NY filters.

MCE (mixed cellulose ester) is effective for the binding of trace proteins and is an excellent substitute for CA or CN (cellulose nitrate) membranes. PVDF (polyvinylidene fluoride) exhibits extremely low protein binding, which is important when maximising protein recovery.

NY (nylon) membranes have excellent chemical resistance, as well as being hydrophobic and can be used with a broad pH range.

Sterilin filtration products are gamma irradiated and certified non-pyrogenic to <0.5EU/mL to ensure that sample quality is protected.

In addition, the syringe filters and filtration units are individually wrapped to minimise the risk of contamination. For further protection, the caps supplied with the complete filter units are also individually wrapped.

The Sterilin filtration unit is made from virgin non-toxic polystyrene for excellent clarity, with convenient moulded graduations. It has easy grip sides to improve handling and an ergonomic cap design for comfort and ease of use. It is available in a choice of volumes (150mL, 250mL, 500mL and 1L) and the 45mm screw thread is compatible with most manifolds. The unit has been pressure-tested to ensure leak-free performance.


Featured Companies