Sun Pharma recalls ophthalmic solution
Ketorolac Tromethamine ophthalmic solution in the US market fails to meet specifications because of the 'presence of particulate matter'
Sun Pharma has voluntarily recalled 5,322 bottles of Ketorolac Tromethamine ophthalmic solution in the US market for failing to meet specifications. According to information on the US FDA website, Sun Pharma Global FZE, a US-based unit of the company, is recalling the batch of eye drops because of the 'presence of particulate matter'.
The ophthalmic solution falls under non steroidal anti inflammatory drug (NSAID) category and is indicated for relief from pain and inflammation in the eyes. The drug was manufactured by Mumbai-based Sun Pharmaceutical Industries at its Halol facility in Gujarat and distributed by Caraco Pharmaceutical Laboratories in the US market.
The recall was initiated by the company on 21 January this year.
In February, Sun Pharma had recalled 3,263 bottles of an epilepsy drug in US market for failing 'dissolution specifications'.
Meanwhile, the High Court of Punjab and Haryana has approved the merger of Sun Pharmaceutical Industries and Ranbaxy Laboratories. This takes the two firms closer to the closure of the deal, which was announced almost a year ago.
Recently, the US Federal Trade Commission (FTC) had approved the proposed US$4bn buyout of Ranbaxy by Sun Pharma. It completed its review of the deal and had granted early termination of the waiting period under the Hart-Scott-Rodino Antitrust Improvements Act. FTC accepted a proposed consent agreement, following which Sun Pharma and Ranbaxy have agreed to divest Ranbaxy's interests in generic minocycline tablets and capsules to an external third party.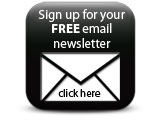 In December, the Indian fair trade regulator Competition Commission of India had approved the mega deal with certain riders.
Companies