Sunala offers upgraded Wolke m600 inkjet printer
Handles a variety of pharmaceutical coding requirements
Sunala is introducing an enhanced version of the Wolke m600 thermal inkjet printer for pharmaceutical applications
Sunala is introducing an enhanced version of the Wolke m600 small character thermal ink jet printer for pharmaceutical applications.
The new m600 Touch handles a variety of pharmaceutical coding requirements from simple date and lot coding to full serialisation. It combines simple operation, consistent high quality print, full integration capability and low cost of ownership.
The intuitive graphical user interface features icon-based controls for fast and easy set up with all common operations accessed in five or fewer touches. Template creation software with rules-based message fields and a colour touchscreen with WYSIWYG image display helps to reduce set up and coding errors. Message selection can also be carried out via the optional USB scanner.
The m600 Touch, in common with all m600 models, produces high-resolution codes, including DataMatrix and stacked symbologies, at up to 600dpi, which is suitable for machine vision inspection systems.
The coder can drive up to four printheads independently or linked, and can be easily integrated into existing production and packing lines. Its advanced communications protocol and web server functionality also allow remote operation and high speed serialisation.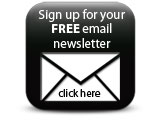 Wolke m600 models feature an HP cartridge system which contains both the environmentally-friendly water-based ink and the printhead, to ensure a maintenance and trouble-free operation. This also provides a consistently high quality and easily readable code. Cartridges also prevent ink spillages both during operation and changeovers to maintain a clean working environment.
Companies