SwanBio raises $52m for AAV research
The funds have been raised to progress the adeno-associated virus (AAV) based gene therapies, advance manufacturing and development capabilities, and to increase staff
SwanBio Therapeutics, a gene therapy company developing medicines for the treatment of AMN and other neurological diseases, has completed a $52 million expanded Series A financing.
Syncona and Partners Innovation Fund have made a $20 million investment as part of a $52 million additional commitment to the Series A financing in SwanBio Therapeutics.
Chris Hollowood, Chief Investment Officer of Syncona and Chair of SwanBio Therapeutics, said: "This financing, which is Syncona's largest Series A to date, demonstrates our belief that we have a differentiated opportunity to build a world-class company targeting neurodegenerative diseases, where there are no current treatments available."
The funding will help rapidly progress the understanding and development of adeno-associated virus (AAV) based gene therapies, advance manufacturing and development capabilities and allow the execution of a robust hiring plan to meet the demands of the pipeline.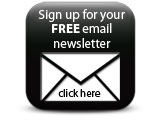 "At SwanBio Therapeutics, we enjoy the confidence and support of both Syncona and Partners Innovation Fund in achieving a focused multi-programme platform in neurological diseases through what has become the most significant investment in the company to date," said Tom Anderson, CEO and Director of SwanBio Therapeutics. "We continue to seek and develop gene therapies in neurological diseases where there is significant unmet need and where our science can make a difference in the lives of patients and their families."
Companies