SynCo Bio produces first batches from aseptic filling plant
Biotechnology | Contract Manufacturing | Equipment
Facility is able to fill and lyophilise a range of biopharmaceuticals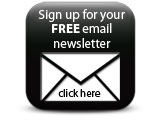 SynCo Bio Partners, a Dutch GMP contract manufacturer of biopharmaceuticals, has produced and despatched the first drug product batches from its aseptic filling facility, following the expansion of its Class A zone.

SynCo's aseptic filling facility is able to fill and lyophilise a range of biopharmaceuticals, including proteins, monoclonal antibodies, polysaccharides, nucleic acids, aluminium containing vaccines, RNA and live biotherapeutics for clinical and market supply.

Pierre Warffemius, chief executive of SynCo Bio Partners, said the expansion of the Class A zone adds to the firm's already state-of-the-art contract manufacturing facility in Amsterdam.


Companies