Synexus consolidates Polish presence with Osteomed acquisition
Will use success in this region as a platform to grow its business across Central and Eastern Europe
Synexus, a UK patient recruitment and clinical trial management firm based in Manchester, has consolidated its presence in Poland with the acquisition of Osteomed, for an undisclosed sum.
Based in Warsaw, Medical Centre Osteomed is an established FDA-audited clinical research company, with a client list that includes many of the world's leading pharmaceutical companies and CROs, the firm says.
Synexus will combine its acquired and existing resources in Warsaw into a new research clinic that will be four times the size of its current facility in the city.
Over the past two years, Synexus will have quadrupled its capacity across its four sites in Wroclaw, Gdynia, Warsaw and Katowice.
Analysts predict that the clinical trial market in Poland will grow to US$323m by 2015, owing to its ability to offer access to 'high quality medical expertise, significant cost advantages, a motivated patient population and excellent trial data quality'.
'Synexus has long recognised the importance of Poland in the global clinical trials market in terms of the significant opportunities this region can offer,' said chief executive Dr Christophe Berthoux.
'We have had a well-established presence in Poland for a number of years but felt that now was the time to further strengthen this, both in recognition of the area as well as in support of our business growth.
'The acquisition of Osteomed will enhance our capacity, brings us scientific expertise and experience in the field of bone diseases and access to an extensive patient database.'
Synexus has 24 sites across the world and a significant presence in the UK, Germany and now Poland.
Berthoux says the firm will use its success in Poland as a platform to grow its business across Central and Eastern Europe where it already has clinics in Hungary, Ukraine and Bulgaria.
'This infrastructure enables us to offer scale and capacity to clients as well as stability which are seen as vital by the pharmaceutical industry,' he added.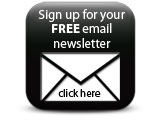 Dr Andrzej Sawicki and Piotr Sawicki, the owners of Osteomed, will remain in senior positions at Synexus.