Syntopix plans to buy Leeds Skin
Key attraction of acquisition is Leeds Skin's LabSkin technology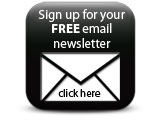 Syntopix, a UK pharmaceutical focused on acne products for the medical and consumer healthcare markets, plans to buy Leeds Skin for £900,000 as part of its expansion plans.

Leeds Skin, a private company based in Wetherby, West Yorkshire, runs an independent commercial testing facility specialising in human skin microbiology, living skin equivalent tissue culture systems and clinical dermatology research.

Leeds Skin also provides a laboratory service to the pharmaceutical, personal products and healthcare industries. The client base includes Boots, L'Oréal, Stiefel, a GlaxoSmithKline company, and PZ Cussons.

The company's unaudited operating profit on turnover of £514,000 for the nine months to 31 December 2010 was £149,000.

Bradford-based Synoptix, which was spun out of Leeds University, will pay £258,750 in cash for Leeds Skin on completion and a further £641,250 from the issue of 16,031,250 new ordinary shares.

The company aims to fund the acquisition by raising £2m from the issue of 50 million new ordinary shares at 4p per share.

The acquisition and placing require shareholder approval to subdivide the existing ordinary shares into new ordinary shares of 1p each and a general meeting has been arranged for 23 May.

Dr Richard Bojar, founder and director of Leeds Skin and Dr Anthony Jeremy will remain with the enlarged group after completion. Bjar will join the board as a director and chief scientific officer.

The enlarged group will be based at the Leeds Skin facilities in Wetherby, benefiting from a larger plant with room for expansion.

Dr Stephen Jones, chief executive of Syntopix, said: 'The significant cell biology experience of Leeds Skin will complement our own microbiological expertise, aiding development of Syntopix products.

He added that a key attraction of the acquisition was Leeds Skin's LabSkin technology, a human equivalent skin, which can be used to model various properties associated with human skin (anti-inflammatory, anti-ageing etc.).

'Together, we will have the capacity to run both clinical and laboratory studies to make rational choices of active compounds and confirm product claims,' he said.


Companies