Taiwan makes strides in monoclonal antibodies manufacturing
Two plants are commercially manufacturing antibodies used in early stage clinical trials on the island
A major pharma manufacturer in Taiwan has claimed that his US-based company's success in making monoclonal antibodies on the island will be continued, creating a segment that should be able fend off competition from companies in other emerging market countries, notably India. With JHL Biotech, founded in California in 2012, and locally-initiated EirGenix, Taiwan currently has two plants commercially manufacturing antibodies used in early-stage clinical trials.
'[Since our Taiwan plant's launch in early 2014], we have booked more than US$10m in process development and manufacturing contracts, and we are going to file and investigational new drug application (IND) for our first product this year,' said Racho Jordanov, JHL's co-founder, president, and CEO.
'We have four new products in early clinical development,' he added.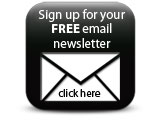 Jordanov also noted that the company's plans to open the recently launched major bio-pharmaceutical plant at Wuhan, in mainland China, had been delivered 'on time and on budget'. It should be capable of producing more than 100kg of monoclonal antibodies a year in single-use 2,000 litre bioreactors.
Companies