Team dedicated to finding new uses for rejected drugs
AstraZeneca's research team find uses for working pharmaceuticals shelved because of lack of usability in another field
A discontinued schizophrenia drug candidate could be useful in treating polycystic ovaries
Drugs are sometimes shelved because they do not work in a disease area that is of interest to the company in question. Yet, safe and effective drugs developed with one disease in mind can have potential in seemingly unrelated areas.
It is the job of Kumar Srinivasan, executive at British-Swedish research-based biopharmaceutical company AstraZeneca, to take charge of rejected drugs and find them another purpose.
Srinivasan's nine-person team, dubbed the Emerging Innovations Unit, is in charge of around 20 drugs that AstraZeneca has shelved, as well as about 45 molecules that never made it into human testing.
Among the unit's projects is a collaboration with scientists at Yale University School of Medicine to investigate whether a drug that didn't make the cut as a cancer medicine inside AstraZeneca could instead work in Alzheimer's disease.
No other large companies are handing out their unwanted drugs in the same way, but this may be starting to change. In 2015, Swiss company Novartis licensed three shelved drugs to UK startup Mereo BioPharma, who is now developing them in disease areas that do not fit with Novartis' own priorities.
Background
AstraZeneca is aiming to build credibility with academic scientists as part of a broader move to drastically improve its research-and-development output, which until just a few years ago was among the industry's worst.
About a year ago, AstraZeneca licensed a shelved anti-inflammatory drug to a Boston-based biotech founded by former AstraZeneca employee Michael Davidson. That company, Corvidia Therapeutics, will test the drug in cardiovascular disease.
Around the same time, the unit sold the rights for a discontinued schizophrenia drug candidate to US-based biotech Millendo Therapeutics.
That drug was shelved in 2008 because of some hormonal side effects, which later research suggested could be useful in treating polycystic ovary syndrome, an endocrine disorder.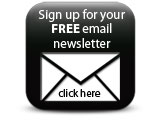 The company hopes that making its unwanted molecules readily available to university researchers will give AstraZeneca a competitive edge, as its rivals are reluctant to dedicate resources to rejected drugs.
Companies