Timothy de Gavre appointed new Sandoz UK Country Head
Appointment of biosimilars expert demonstrates commitment of Sandoz to these important medicines
Sandoz UK, generic pharmaceuticals and biosimilars division of the Novartis Group, has appointmented Tim de Gavre as Country Head UK.
de Gavre has been appointed to the position of Country Head following several years heading the Specialty Team within Sandoz UK.
He has worked within Sandoz for seven years, initially joining as the Global Head of Strategy for the Biosimilars Business Unit, based in Holzkirchen, Germany.
de Gavre brings almost 20 years healthcare experience, including consulting at McKinsey & Company and in healthcare venture capital with Frazier Healthcare Ventures.
"As a market, the UK has one of the highest levels of generic use of any global market and the NHS is also under severe cost pressures," said de Gavre.
"Our combined portfolio of small molecule generics and biosimilars makes a significant difference to medicines costs and helps the NHS manage these cost-pressures."
Stephan Eder, who has been the Country Head of Sandoz UK since 2014, will move to take on the role of Country Head, Sandoz Germany.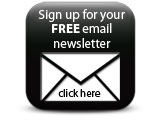 In his new role, Stephan will be responsible for all commercial and medical activities for Sandoz, Hexal and 1A Pharma in Germany.
Companies